ABOUT US
It started in Stockholm 2020 with the passion for fashion and sports and how to combine them two to something close to perfection. A niche concept that addresses the conscious woman in the middle of life. By combining fashion, quality, function and fit to the latest in activewear we want to simplify women's everyday lives and contribute to well-being and health.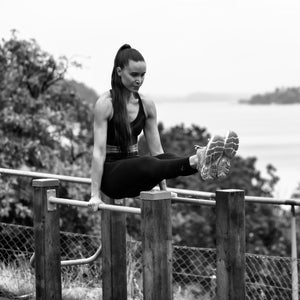 THE CONCEPT
The ByKimby concept is based on the perfect black essentials wardrobe. The black fashionable key garments become the basis to the woman's training and everyday wardrobe. A base that will be supplemented in the future with limited collections that broaden and maximizes the needs of the conscious woman.
Female strength and inner drive is a great source of inspiration for byKimby. That is why we work closely with women to explore and develop the activewear segment. Together we want to create a more balanced and sustainable lifestyle.
BLACK ESSENTIALS
We see the black fashionable key garments as a basis in each the woman's training and everyday wardrobe. The color is black the backbone of our activewear concept because it is stylish, timeless and always in fashion.
Black because it fits everyone, is easy to wear and match other colours. The color black because it contributes to a conscious, sustainable and cost-effective design process.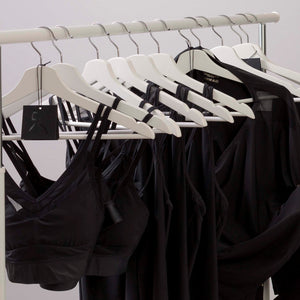 Our messages
LOVE - POWER - MOVEMENT
We embrace the importance of building physical and mental strength. To give oneself and others a little love every day. It is through movement and loving behavior that we can create better balance in life. We want to emphasize the importance of daring to believe in one's inner strength and power.